It's remarkable, really, that it's only in today's age that people are really starting to pay attention to their health. I don't just mean eating right and exercising (nor am I talking about herbal remedies, spiritual cleansing or other unproven and baseless 'cures'). I mean prevention and awareness, in ourselves and others.
Those of you who have been here for a while know that my mother suffers from secondary progressive multiple sclerosis. It's true that there are diseases out there that no amount of preventative measures can ward off, it's the way of the world and we just have to try to get by. But there are a great many things that
can
be staved off simply by taking care of yourself. There's a lot of hype at the moment about 'self-care', but a shocking number of people use 'self-care' as an excuse to binge-eat, get lazy and generally do themselves more damage. For a fit and healthy individual, starting the day with a doughnut and milkshake just once a week isn't going to do anything terrible for you. That's what self-care is about. But for people who are already lazy, sedentary, and have a poor diet, that's just piling it on. In their case, 'self-care' would be better equated to a walk outside on a lovely day (or perhaps in the rain - don't knock it until you've tried it. As Billy Connolly said: there's no such thing as bad weather, just the wrong clothes).
But we're not talking about that kind of self-care when it comes to physical health, longevity and
quality
of life. We're talking about keeping an eye on the things that matter. "They seem like such a faff" - if you shrug them off with an excuse like that, your health can't be very important to you. Once it becomes standard practice, a regular part of your weekly or daily routine, you won't even notice the few minutes it takes to get it done.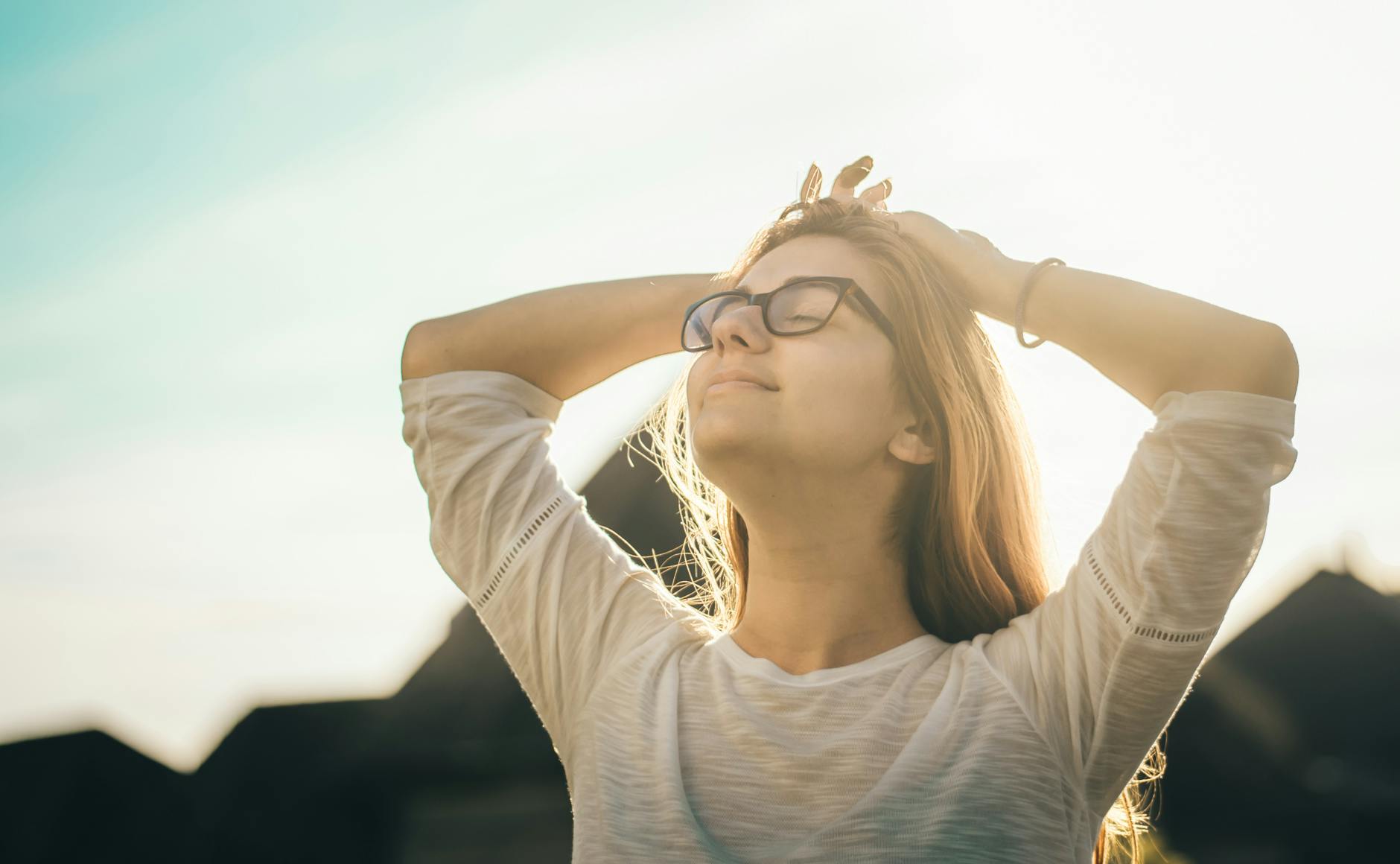 When it comes to health, prevention and early detection now enjoy almost the same prominence as actual cures. This, of course, makes sense - if you can stop a condition or illness from developing, or identify it early enough to intervene before it becomes severe, quality of life can be preserved and outcomes are improved. While seeking cures for conditions will always be important, prevention and early detection are now considered to be of paramount importance.
For most people, achieving the goal of "prevention" is rather straightforward. Most of us know the basics of maintaining good health:
eating a balanced diet
, exercising regularly, managing weight, getting enough sleep, staying hydrated, and ensuring we are mentally active. However, early detection is a little more difficult - especially as many health conditions can remain asymptomatic for years or even decades.
Thankfully, modern medical knowledge has provided an answer in the form of comprehensive health monitoring options. While these monitoring options should never be a replacement from seeking advice or treatment from your doctor, they can provide a helpful insight that allows you to keep tabs on your health and identify any possible issues as soon as possible. Below, we have detailed seven different ways that you can monitor various aspects of your health that you may want to try, starting with…
Heart Rate Recovery After Exercise
Your "heart rate recovery" (HRR) is a measurement that reflects how quickly your heart rate returns to normal following exercise - ideally, your heart rate should increase when you are working out, and then begin to decrease as soon as you are at rest. Studies have shown that a poor HRR can actually be an indicator of heart attack risk, so if you exercise regularly, checking your HRR is always worth doing. Here's what you need to do:
When you have finished exercising, you'll need to check your heart rate. You can do this with heart rate monitoring devices, by consulting a fitness tracker if you use one, or just by counting each beat for one minute (or for 30 seconds and then multiplying the number by two).
Note down your first reading, and then wait for two minutes before taking your heart for a second time.
To establish your HRR, you need to subtract the second number from the first. For example, if the reading that you took immediately after finishing exercise was 130, and your second reading two minutes later was 65, then your HRR would be 65 (130 - 65 = 65).
If your HRR is below 55, then discuss this with your doctor.
"Finger Prick" Blood Screening
"Finger prick" blood screenings are exactly what you would expect: blood screenings that can be conducted using a very small amount of blood. This means that there is no need to visit a medical professional for a blood draw; the tests can be purchased online and then completed at home, with samples then returned by post and results following a few days later.
However, it is important to note that finger prick blood screenings should
only
be used for monitoring purposes - to keep an eye on health indicators such as cholesterol or to check vitamin absorption, for example. If you feel unwell or suspect you may be experiencing a health condition, then always discuss this with your doctor; and if you do opt to undergo a blood screening, always discuss the results with your GP.
Sexual Health Check-Ups
When it comes to sexually transmitted infections (STIs) such as chlamydia, it's always helpful to ensure you and your partner are aware of the potential signs of infection, especially as the
symptoms
for men and women tend to differ - and some people experience no symptoms at all.
How often you should undergo an STI depends on your circumstances. If you are not sure how often you need to be tested, your doctor will be able to provide a recommendation for frequency that is suitable for you.
Blood Pressure Monitoring
As a condition, hypertension (or "high blood pressure" as it is better known) is, for most people, relatively straightforward to manage. However, hypertension significantly increases the risk of other, more concerning health issues, including a higher risk of blood clots and heart disease. Symptoms of hypertension include headaches, fatigue, a fast heart rate, chest pain, or a "pounding" feeling in the chest neck or ears - but for many people, the condition is entirely asymptomatic, so much so that hypertension is often referred to as a "silent killer".
As hypertension can be so difficult to identify, regularly monitoring your blood pressure can be very helpful. There are two different ways to do this, the first of which is to buy an at-home monitor. If you do choose this option, always look for a monitor that is approved by the
British and Irish Hypertension Society
to ensure accurate readings. However, if you'd prefer not to buy your own monitor, then check local chemists, gyms, or even your GP surgery to see if they provide access to a monitoring machine without an appointment.
Smear Tests
Smear tests are designed to help prevent cancer from developing in the future by monitoring for changes in the cervix. Women in the UK are advised to attend regular smear tests every three years (or every five years if between the ages of 59 and 64); however, research has indicated that
one in four women do not attend
.
If you want to monitor your health as well as possible, then attending a smear test when recommended will always be the right choice. If you have any concerns about the test, then speak to your doctor for reassurance, or browse through the
#SmearForSmear
hashtag on various social media platforms to read smear test stories that can help ease your mind. It is not as awful an experience as popular media would have you believe.
Self Examination
Sometimes, the best thing that you can do to monitor your health is simply to conduct regular checks on certain areas of your body and to look out for any potential changes. For women, monthly
breast checks
are very beneficial and can help to identify early signs of breast cancer; for men, regular testicle checks for any signs of lumps is important when seeking to identify testicular cancer.
In addition to the above, regularly checking your skin - and, in particular, checking any moles have not changed - is recommended. You can also check your fingernails for any dark spots, particularly if the spot appears to originate at the cuticle.
If, when checking any of the above, you notice any changes or symptoms that are a cause for concern, then speak to your doctor as soon as possible. There can be benign reasons that are responsible for most changes, but it is nevertheless important to seek your doctor's assistance.
Eye Tests

As one would expect, eye tests are incredibly useful for checking the health of your eyes and your vision - and should always be attended for these reasons alone. However, a visit to an optician is actually an opportunity to check far more than just your eyes. For example, opticians can identify signs of a range of health conditions, including hypertension, diabetes, and even arthritis; so an eye exam should be considered health-beneficial on multiple levels. For most people, eye tests are recommended every two years, though you can arrange an appointment if you feel that your vision has changed in the intervening period.